Do It Yourself Aluminum Patio Cover Kits
Contact us directly to save by installing our new Do It Yourself Patio Cover Kits. If you don't see the size you're interested in here, custom packaged kits can be created for you.
Our DIY kits come in various sizes, categorized by 'Projection'. Projection is the distance out from the house to the end of the patio cover. See the diagram below.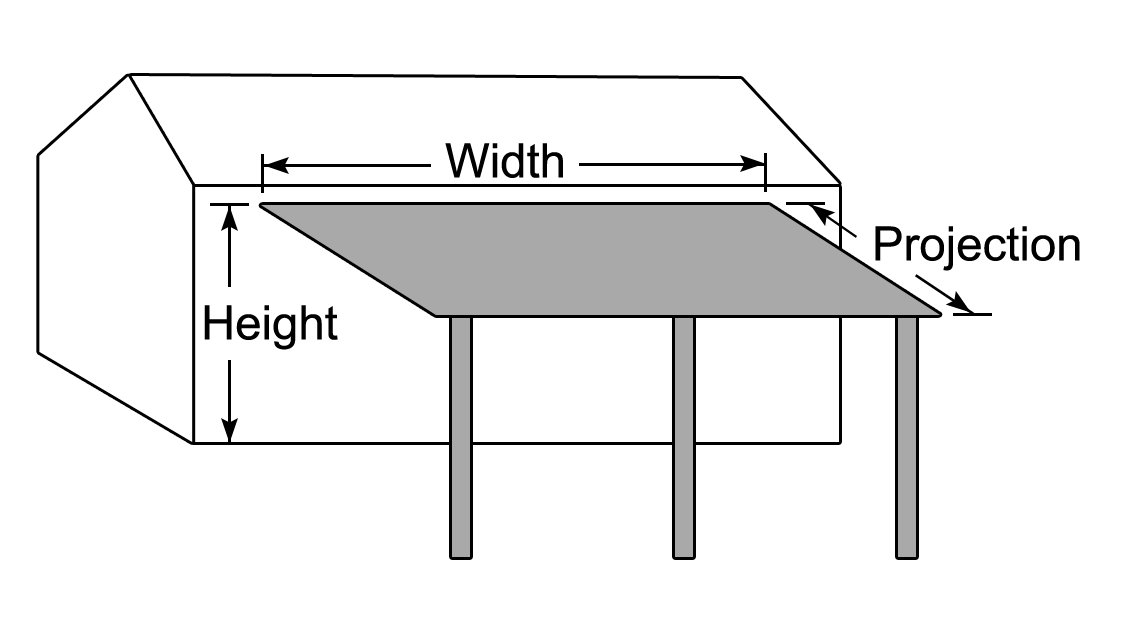 Select from one of the desired projections to see various size options:
8 Foot Projection
9 Foot Projection
10 Foot Projection
11 Foot Projection>
12 Foot Projection